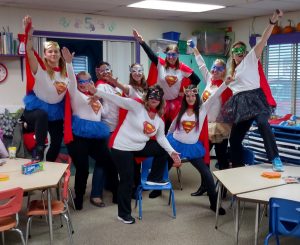 Our staff work as a team to maintain a challenging, fun, and safe learning environment.  As an independent school, we are able to cater to the needs of each individual student. We are not restricted by a "franchise policy" or cookie-cutter curriculum. Each class' syllabus is developed by its head teacher and the school's director.  We are extremely proud of the environment we have created.
All staff have been recruited and are highly respected in the industry.
We have an exceptionally low turnover; the average tenure at Camelot is 8 years.
We always have a low teacher-student ratio.
Our staff are enthusiastic and have a sense of fun. Teaching is their joy and not just a job.
All teachers are CPR and first aid certified.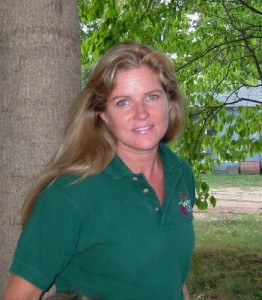 Mrs. Susan has been at Camelot since 1999. She is the school's director and gymnastics teacher (gymnastics classes are held in the winter months). She has a bachelor of arts in theater and phys.ed and a master's degree in early childhood education.  She is a member of the National Association of Early Childhood Educators. Prior to teaching at Camelot, she owned a gymnastics school in New Zealand where she coached gymnastics at all levels from preschool to Senior Elite. She has two children – Jackie, a Camelot Alumni now in 10th grade, and Katie, a junior at Wellington University in New Zealand.
---
This will be Mrs. Jill's 10th year at Camelot. Mrs. Jill is the head teacher of the Pre-K and Kindergarten class. She holds a CDA state certification in early childhood education and has been teaching for over twelve years. She is currently attending Rider University to complete her degree in education.  Mrs. Jill does not like snakes.
---
Mrs. Lanigan has been at Camelot since 1992 when her daughter attended as a Pre-K student.  She heads the lunch program in addition to assisting in the 123, ABC and Pre-K classes. She is famous for her macaroni and cheese.

---
Sara Borland has been at Camelot since 2014 and has been teaching preschool for over 10 years.  She holds a CDA state certification in early childhood education and is a member of NAECE. She is the head teacher for the 2 and 1/2-3 year-old class.
---
Cara Dill started at Camelot in 2014. Cara has been working in education for over 6 years.  She holds a CDA state certification in early childhood education and is continuing her education at William Paterson College. She is the head teacher for the 3-4 year-old class
Denis Himmelheber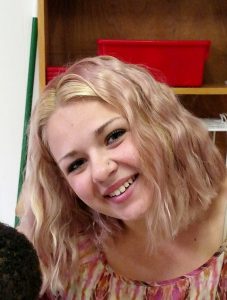 Nicole Muni
Freiha Asim